Independence Center released renderings of its new entertainment concept, District Jungle: Eat & Play, which aims to fill the missing piece at the indoor mall and help it stay relevant with consumers.
The jungle-themed entertainment experience will debut this winter and includes 11 different climbing walls, three levels of ropes courses and a Rollglider, an aerial ride that combines the sensation of free falling with hang gliding.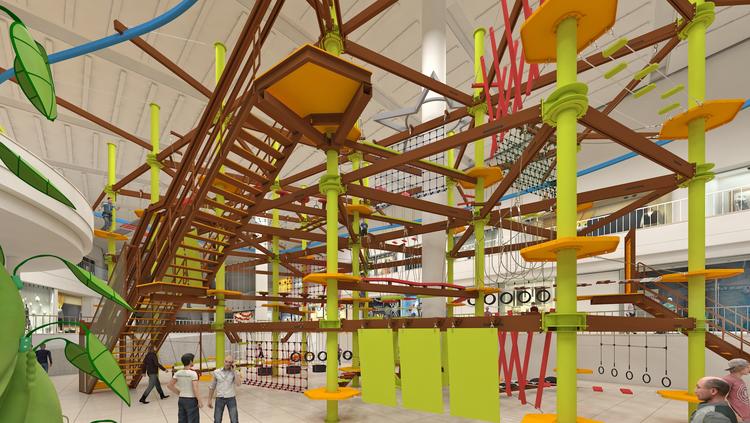 Enhancing the customer experience doesn't stop with District Jungle. Earlier this month, Independence Center owner IGP Business Group debuted a new arcade area near the food court that features a mix of classic and modern arcade-style games. It also rolled out a new website that includes a virtual shopper program. Through the program, customers can browse a variety of categories, such as beauty and health, sports and fitness, and fall fashion, and then select items to be placed on hold for in-store pickup.
"Between our new on-site experiences, refreshed brand and improved digital experience, we're being intentional about evolving with the times," Cheryl Meyer, Independence Center's director of marketing and specialty leasing, said in a release. "With the holiday season coming up, we're moving quickly to offer a great experience at Independence Center."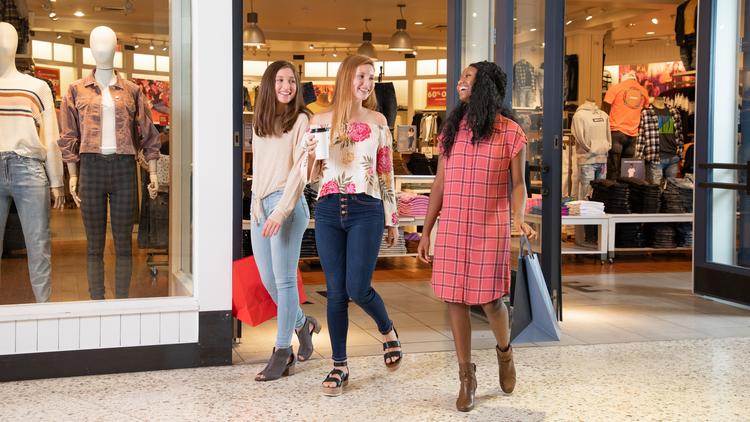 Independence Center also has added new tenants in recent months, ranging from a women's clothing boutique to a Greek restaurant. Some of the new offerings are:
Wonder's Ice Cream — rolled ice cream and dessert parlor
Sal's Original Greek — specializes in Greek cuisine
Reed's Boutique — fashionable women's clothing available in sizes for all body types
Graffiti — urban-style men's clothing boutique
Crossroads Retail Group, which oversees leasing at Independence Center, said it plans to announce several new tenants to the trade area soon.
"Independence Center is poised to become the retail and entertainment destination in eastern Jackson County," Crossroads Retail Group founder Andy Crimmins said in the release.
Los Angeles-based real estate company IGP purchased Independence Center earlier this year for $63.3 million. Founded in 2013, IGP owns, manages and redevelops retail properties nationwide.
Simon Property Group Inc. previously owned Independence Center and put up 398,000 square feet as collateral. It failed to pay off a $200 million loan on the mall, which led to the highest retail write-off ever tracked by Trepp.
See original story HERE